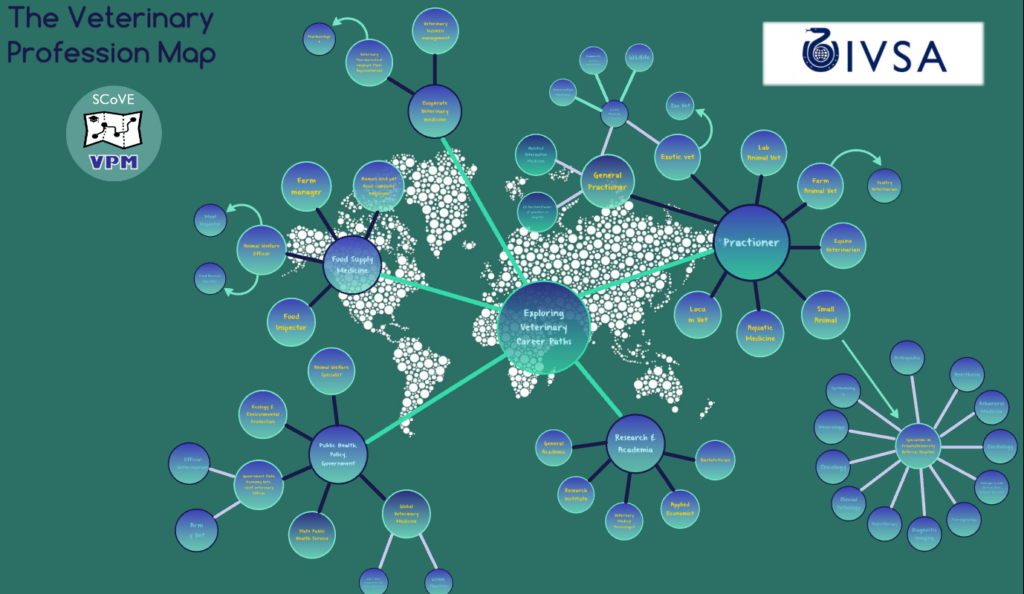 IVSA's komite for veterinær uddannelse (SCoVE) leder efter artikler og kunst til den 4. udgave af Journal of Veterinary Education (JVE). I kan læse mediet her.
SCoVE beskriver det som :
• Articles: It can be either an academic article or an opinion article relating to the theme "WITH MY VET DEGREE", with an aim to exploring career paths for vet students post-graduation, veterinary field practices, and veterinary-related researches.

• Artwork: It includes poems, fiction stories, drawings, paintings, and cartoons related to veterinary students' life and animal health; Utilize the chance to show your talent to a global audience.
De henviser til dette kort, som derudover også kan give inspiration til egen karriere.
Der er deadline 20. August 2021, så skynd jer. Man kan sende sit input til scove.research@ivsa.org.